---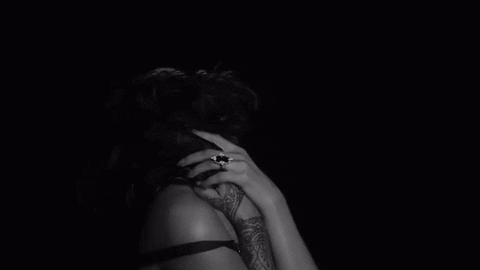 You are not Prince Charming.
Your heart is the shade of charcoal, and it is filled with hatred against the world that has never taken the time to recognize the ingenious thoughts inside of your sinister mind.
No, not sinister – your brilliant mind.
Once upon a time, under a starry night, our lips touched for the first time and the poison you harbored in your black, little heart infested mine.
Slowly and quietly, I have fallen in love with the Dark Knight.
He has good intentions, even though he is riddled with insecurities, pain and sorrow. He is not perfect – in fact, he is ugly and far from the picture perfect guys that the modern society fantasizes about.
He fears intimacy.
Past love affairs have left him vulnerable, cold and guarded. He fears unknown – especially if it's in a form of a fiercely independent woman.
But, whenever our gazes align, I can smell the lustful thoughts that brew in his head.
He is intrigued by the cloak of mystery I wear and although he cannot decipher the nonchalance in the tone of my voice, he tries. To him, a puzzle needs to be solved and a riddle needs be answered; uncertainty is not an option.
And, although he fears love, he will have to learn to accept it.
For the Dark Knight needs the Queen of Hearts.
It is simply inevitable.